About Pidgeon Inc.
Pidgeon Inc. is a New York roofing and remodeling company, serving Auburn, Skaneateles, and Syracuse.
We also serve the entire greater Central New York (CNY) region.
Our NY roofing crews take the worry out of roofing.
Your home may well be your most valuable asset. Protecting it with a well-constructed, premium roof is our #1 priority. Whether it's a repair or replacement of composition fiberglass shingle, tile, shake, metal or flat, Pidgeon Roofing companies provides you with all the information and material you need to make an educated decision.
Our customers' continued satisfaction is our ongoing focus.
Why do business with us?
Serving New York's Auburn, Skaneateles, Syracuse, Finger Lakes region for 15+ years.
17 point inspection only $59.95
No hidden or additional costs.
Pre-approved by most insurance companies.
Same day scheduling.
Emergency 24 hour leak repair.
"How will it look?" Use virtual design technology – see it now
Premium roofs by Pidgeon Roofing reduce heating/cooling costs significantly
100% customer satisfaction guarantee
When you contact the Auburn, NY based Pidgeon Inc. Roofing and Remodeling Company, you know…
You are going to receive the best service experience of residential roofing contractors.
The roofers that come to your home will be courteous, and reliable.
That every repair estimate and installation we provide will include your 100% satisfaction
This focus on the customer means that we'll do whatever it takes to make sure you are 100% satisfied with your roof. To do so, only the best of the best are given the right to represent the Pidgeon Roofing name in our Auburn, Skaneateles, Syracuse, Onondaga, Cayuga, Owasco, NY communities.
That customer focus means that your roof is backed with our industry-leading guarantees. Because of that focus and those guarantees, the following are stressed on every job and estimate:

Reliability

The customer must be able to trust Pidgeon Roofing and the crew at their home. To protect that trust, we must always follow through on what we say to the homeowner. Every action at the customer's home must live up to the guarantees the homeowner receives with a Pidgeon Roofing roof.

Quality

Each roof installed by Pidgeon Roofing must adhere to the guidelines and installation materials. The workmanship of a customer's new roof should never be their concern.

Courtesy

The service experience of our customers is of the utmost importance. That means that respect and courtesy must be shown to the homeowner and their home at all times.

With these guidelines comes the assurance that your work is being performed by a solid and reputable New York roofing and remodeling company.
Our Leadership
Larry Pidgeon
Founder and President, Pidgeon Inc.
Larry became a licensed contractor in Santa Barbara, California and established Pidgeon Roofing and Renovations in 1985. It wasn't until 1993 that Larry moved back to Auburn, New York and built his business from the bottom up. Since arriving in Central New York, Larry raised three children while simultaneously expanding Pidgeon Inc. In his spare time, Larry enjoys running, playing ultimate Frisbee, and boating on Skaneateles Lake.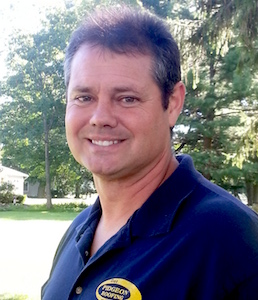 Dan Jefferds
Vice President of Operations, Pidgeon Inc.
Dan has served Pidgeon, Inc. since 2003. In this capacity, you will find Dan on each job we are running daily. He facilitates the coordination of materials and labor to the specifications of each customer, ensuring top quality, customer satisfaction and team efficiency. Dan and his wife Sallee have raised three children in the Port Byron area.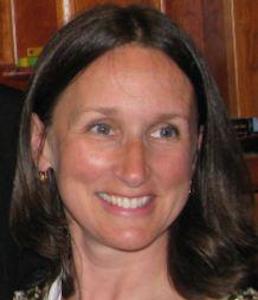 Mary Beth Bronk
Business Design & Development Coordinator, Pidgeon Inc.
Mary Beth joined Pidgeon, Inc. in 2009 and serves as Business Design & Development Coordinator. MB's main focus is to ensure streamlined costs through efficiencies and continuous analytical programs. One of her first projects was the transition of Pidgeon Roofing & Renovations to Pidgeon, Inc. which has enabled the company to move out of partnership status and expand the horizons of business services as an incorporated company. She and her husband Jeff have raised three children in Skaneateles. Currently, MB volunteers with the Skaneateles Farmers Market, Sustainable Skaneateles and One For The Books, a Skaneateles Library fundraiser. Moreover, she whole-heartedly believes in supporting the local business movement.