Doors
Trust Pidgeon Inc. to protect your home from the elements. We keep the cold out and heat in.
Choosing the right door can be the difference between comfort and security and constant problems with drafts, improper operation, and concern for your family's safety.
Count on Pidgeon Inc. to assist you in choosing the right door for each location and application in your home. We install new and replacement doors for the interior and exterior of your home or business. Our quality and high level of craftsmanship guarantees beauty and hassle-free operation for years to come.
Doors installed by Pidgeon Inc. stand the test of time.
Choose your Door Type
Interior Doors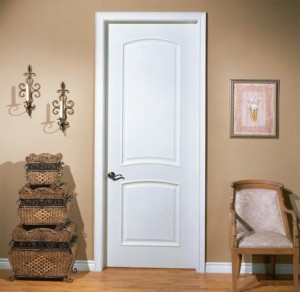 Pidgeon Inc. will professional install quality interior doors in your home. We help you choose designs that match your decor and install with door hardware, guaranteeing years of trouble free operation.
Exterior Doors
Improperly sealed doors cause air infiltration that raises your heating and cooling costs. Hire Pidgeon Inc for professional door installation that keeps the elements out and heat or cooling in.